I purchased this 8 oz Hand Dyed Coopworth Wool Roving from
Good Shepherd Fibers
Etsy shop last week.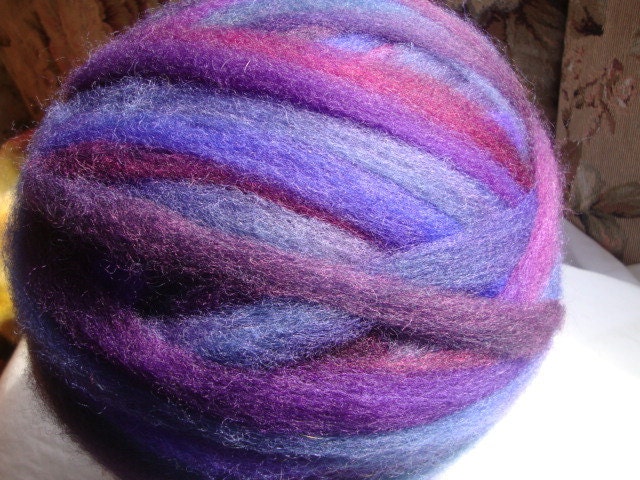 I started spinning it yesterday. I'm used to 'fatter' rovings so it took me a little while to get the feel of it but it spun up to be a beautiful yarn.
Here it is still on the bobbin.
I'm going to leave the yarn on the bobbin overnight to help set the twist. Tomorrow I'll wind it into skeins, wash it and hang it up to dry.
Hope you had a good day.